WELCOME TO THE WOLCOTT VOLUNTEER AMBULANCE ASSOCIATION (WVAA) TRAINING CENTER
WVAA offers several Emergency Medical Technician courses throughout the year. Our courses are regularly among the least expensive EMT courses in the state! The cost of the course includes all textbooks, online test prep, stethoscope, blood pressure cuff, CPR mask, trauma shears, and penlight. During the course, students learn all the necessary skills and knowledge to become a CT certified EMT. After passing this course students are eligible to take the required practical and written exams, administered by the NREMT and state of CT. WVAA offers tuition reimbursement to students, who become certified as an EMT, and volunteer with us for a minimum of one year as a cleared member in good standing.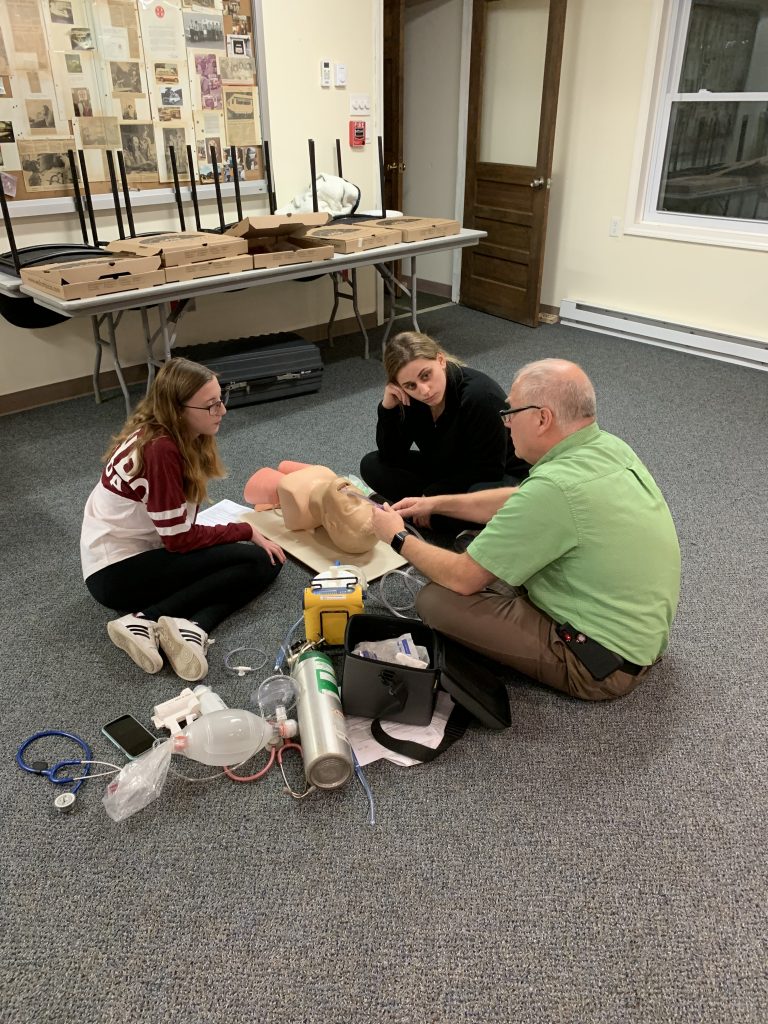 Click below packet download for complete Spring 2024 Course information!
Pay Online:
You have the option to pay online through our website with the PayPal button below.** If you choose this method of payment please email us your application and advise us that you paid online.
**PayPal charges a processing fee for all online payments. Above, if you chose to pay online, you will see an increased cost to compensate for the transaction fees that we must pay. To avoid paying transaction fees please see the other payment options below.
Pay in Person:
We do accept applications and payment in person.
If you choose this method, please send us an email, or call to schedule an appointment prior to coming to our building.
Location:
1300 Woodtick Road,
Wolcott, CT 06716
We are in the brick building on the right as you proceed up the driveway.
Pay by Mail:
You can send us a bank check or money order (NO personal checks) in the mail.
Checks can be made payable to "Wolcott Volunteer Ambulance Association"
Please send your payment and application to:
Wolcott Volunteer Ambulance Association
P.O. Box 6066
Wolcott, CT 06716
---
If you have any questions regarding our EMT courses and/or other training opportunities at WVAA please contact the Training Center at (203)-879-4122 EXT 441 or training@wolcottambulance.com